Born with a vision to service the Automotive Industry with efficient and reliable products, Modern Automotives Limited, a part of Modern Group of Companies, came into existence in 2004. With a clear objective, fast research, a robust production process & stringent quality systems; the company primarily aims at "Empowering Mobility".
Modern Automotives Limited, ever since its inception, is working towards becoming the preferred solution provider to all major 2W & 4W OEMs in India for forging and machining auto components.
With 1300+ people working extensively towards the same vision, Modern Automotives Limited has achieved an agile, exhaustive product development track record of launching 170 new products and 12 new product lines in the last 3 years. We believe in the Sun Concept of manufacturing at customer locations and reaching to every customer across India, eliminating the need for a longer Supply Chain.
We are an IATF-16949 certified company, a one-stop solution for special steels, precision forging, expertise machining, and customised assemblies. Our consistent focus on creating quality products through extensive research has helped us achieve what we set to do.
We, Modern Automotives Limited, are an engineering solutions company powering automotive mobility through our three product platforms – Powertrain, Suspension and Chassis.
We started this adventure in 2005 and now supply OEMs with close to 30 million components and assemblies annually. This journey was possible with comrades joining en-route and sharing passion and performance.
With our unique expertise and sensibilities, we are committed to creating excitement and inspiration for everyone in the ecosystem. This energy, distilled into a simple process and executed with a Zen-like repetitive consistency is the cornerstone of our award-winning performance. Our core business fundamentals are Commitment, Integrity, Innovation, Excellence and Transparency. This Value System sets the foundation of our thrust on out of the box solutions and everlasting delight for our customers.
Through our Green metal initiative, we look forward to contributing to steel metal recycling in India. The company deeply values all its relationships and believes in creating long-lasting value for all our stakeholders.
The world is changing at a fast pace and so is rapidly evolving how human beings are enabled to be mobile. Traditional sub-assemblies are being replaced by lighter, more cost-efficient systems and powertrains are undergoing unimaginable developments.
We, at Modern Automotives, intend to be a part of this global consciousness to develop safe, reliable and ever-evolving mobility supply solutions. We strive to minimise our carbon footprint and help build the mobility of tomorrow.
We work with industry leaders to imbibe leading practices while keeping our unique sensibilities and moral compass to help us navigate the volatile waters of global manufacturing.
Our sub-assemblies and systems are engineered to be the most cost-efficient while also being a benchmark for durability and performance. We intend to consolidate the fragmented Indian auto-component supply-side ecosystem.
ॐ नमः शिवाय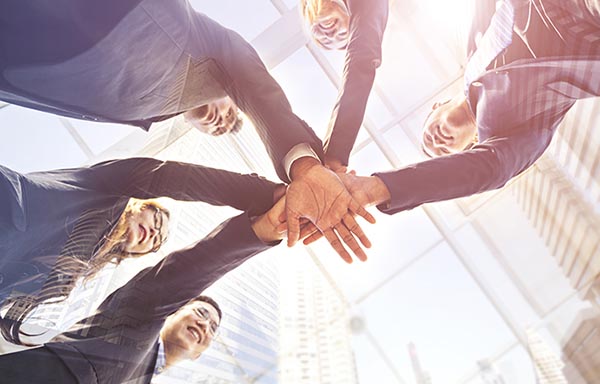 In our 16 glorious years, Modern Automotives has become a celebrated name in the motor vehicle engineering & product solutions space. Our journey has been one of constant technological and metallurgical innovation and performance delivery. We have had some incredible successes and milestones that we continue to achieve.
Modern Automotives Limited was established with a vision to cater to the automotive industry with reliable and precision-forged components of the best quality to OEM's.
The company decided to expand in terms of manufacturing technology and added CNC Machines towards precision-machined gears
Modern Automotives Limited achieved Tier 1 status with HMSI

The company developed precision-machined crankshafts and stem comp steering assemblies

Business & technical MOU was signed with Musashi Seimitsu, Japan
Modern Automotives Limited inaugurated their 2nd Plant in Bengaluru (Karnataka)
The company was awarded 100% SOB status for HMSI Components (shine crank/ stem comp steering)
Timeline

Item content. Click the edit button to change this text.

Modern Automotives Limited achieved Tier 1 status with YAMAHA for crankshafts, arm kick starter assembly.

Arm kick starter assembly was developed.

The third manufacturing plant was established in Gandhinagar, Gujarat
The company developed a special product - shaft comp balancer with 100% SOB status with HMSI

Modern Automotives Limited received the excellence award for quality management.

The company developed a special product - shaft comp balancer with 100% SOB status with HMSI

The company was awarded an A1 supplier rating from HMSI for 8 consecutive years.

The fourth manufacturing plant was established in Manesar District of Haryana.

The company crossed the set benchmark of manufacturing 1.50 million parts per month.
The fifth manufacturing plant was established in Bangalore.

Modern Automotives Limited achieved Tier 1 status with KYB Motorcycle Suspension India Pvt Ltd for Under Bracket Assembly.
The company received LOIs from Hero MotoCorp for the supply of crankshaft & stem comp steering and from TVS Motors for the supply of crankshaft to their Hosur and Mysore Division.
Setting New Benchmarks in Performance & Reliability
We have an in-house R&D facility equipped with advanced software land takes care of the engineering and development.
We have high standards for unmatched quality and reliability that reflects in our final automotive components.
For over 15 years now, we've been supplying our automotive solutions to many of the biggest OEMs and Tier 1's in the world.