The One-Stop Automotive Component Solutions Provider
With over 16 years of experience and 7 fully-equipped forging and machining plants across India, we have the technical know-how and infrastructure to offer one-stop solutions from Steel Manufacturing to Complete Component Assembling. We have a robust production process and strive to provide customers with superior quality products.
The availability of strategically located manufacturing facilities and warehouses next to our customer's locations has helped us become one of the most preferred Automotive Components Manufacturers in India. With an in-house metallurgical lab, we work out some of the best-integrated solutions such as Micro Alloy Development, Forging Die Steels, etc.
Modern Automotives Limited boasts a fully-equipped R&D Facility that is capable of delivering crucial automotive components within the shortest time possible.
We have a world-class quality & durability testing process that is conducted at our state-of-the-art labs.
Modern Automotives Limited's world-class forging facilities are its core strengths. With over 16 years of experience of working on critical projects with renowned Auto Majors, we understand the forging process better than ever before. We constantly emphasize on upgrading our facilities with the latest technologies to enable the provision of the right solutions and set new benchmarks of excellence.
We have a battery of Forging lines equipped with:

1. Mechanical Presses ranging from 600 Ton to 4000 Ton
2. Hydraulic Presses ranging from 100 Ton
3. Hammers with 1 Ton, 1.5 Ton, 2 Ton, 3 Ton and 5 Ton capacity
4. Screw Presses ranging from 250 Ton to 400 Ton
5. Cold Forging Presses from 600 Ton to 400 Ton
All these facilities are fully automated and controlled through the PLC controlled systems and temperature records.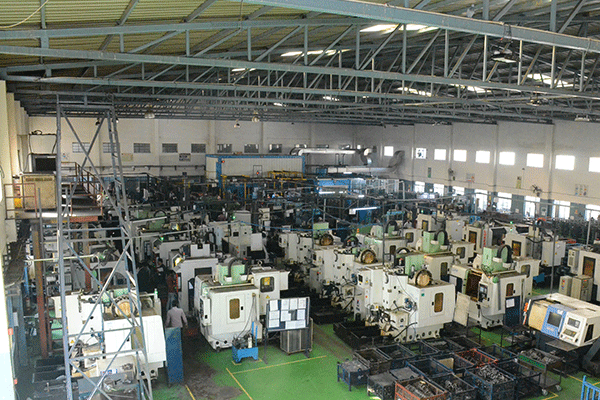 Our plants are equipped with top of the line Machining & Assembly equipment that has helped us set a benchmark in delivering fully finished components to our esteemed customers.

The key highlights of our machining facilities are:
1. Arm Kick Starter Lines
2. Crankshaft Lines
3. Shaft Comp Balancer Lines
4. Gear Machining Lines
5. Stem Comp Steering Lines
6. Conveyorised Painting Lines